Amitta Engineer
Academic Counselor
A Bachelor of Arts from the prestigious St. Xavier's College Mumbai, Ms Ameeta Engineer has expansive and rich experience in dealing with the human behaviour. She has assisted renowned scholars with prestigious research works dealing with complexities of human behaviour and their reasons thereof. Ms Engineer has rich teaching experience and she is adept at handling the psychological issues faced by both school-going kids and their parents. This, coupled with her rich experiences in the corporate world, makes her extremely capable of working tirelessly to help the students maintain high performances, not just academically but also in the extra-curricular activities.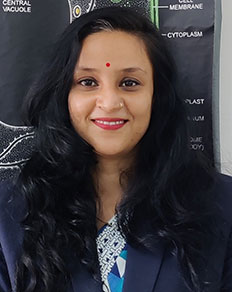 Amisha Mishra
Science Teacher
She has done M.Sc, B.Ed. She understands scientific phenomena. She creates engaging lessons, explain complex concepts simply, and enrich classroom time by using experiments. She encourages students to be curious and to have respect for the natural world.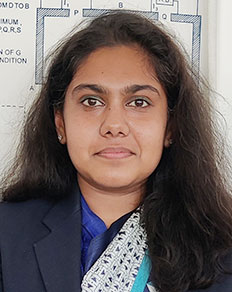 Arshi Agarwal
Physics Teacher
She is a confident, enthusiastic and hard working physics teacher who is able to teach students across the secondary age range, whilst at the same time encourage them to develop their skills, knowledge and confidence. She possesses extensive knowledge of contemporary teaching methods and has immense subject knowledge, enthusiasm and charisma, as well as a genuine interest in educating others.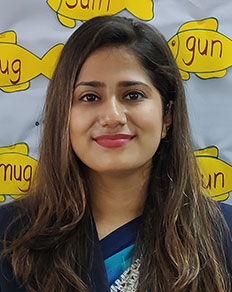 Divya Nathani
Pre Primary Teacher
She is a determined, hard-working and caring educator who always finds ways to mould the lives of young children for overall development. She proactively takes necessary actions ensuring timely execution of the work with patience and supportiveness towards everyone.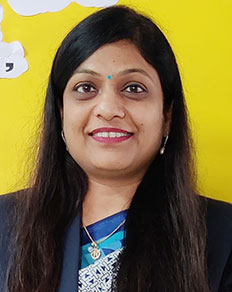 Hetaxi Patel
Co ordinator
She is a respectable and hard-working person. She started her journey of teaching profession at White Lotus International School since last 5 years. She has a receptive outlook and tries to enhance her knowledge in every possible manner. She enunciates her gratitude for the support and friendly environment that she got at White Lotus International School. . Presently she holds the post of academic in-charge of the Primary Wing.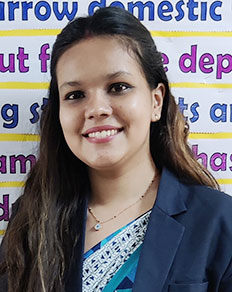 kanvi Jariwala
Science-Teacher
She has an experience of teaching for 7 years. She inspires, motivates and encourages the new generation of learners and guides them to make a positive impact in the world around them. She executes lessons efficiently using different styles of teaching and engages students to ensure lively classroom atmosphere.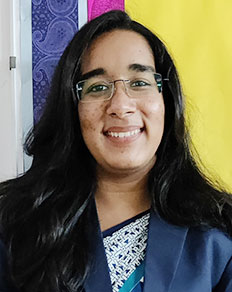 Komal Dugar
Social Science Teacher
She has a teaching experience of 3 years. She is confident, motivating and has a hard-working personality. She makes genuine efforts to engage students in the classroom, in as many creative ways as possible, integrates current events into the lessons and also facilitates healthy debates and engaging classroom discussions.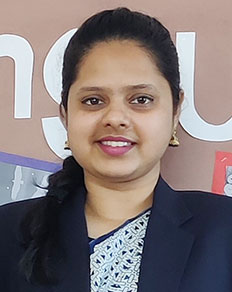 Kritika Paramban Rohilla
English Teacher
She holds Master's and B.Ed qualification in English Language. She also has done TESOL (Teaching English to speakers of other languages). She is a highly enthusiastic teaching professional who is eager to provide all students with a solid education. She has the talent for bringing the classroom to life with real-world examples and innovative technology and has proven ability for discovering students' varying learning styles, ensuring each student's unique academic needs are met. She is an encouraging educator who offers plenty of positive reinforcement to maintain a calm and controlled classroom.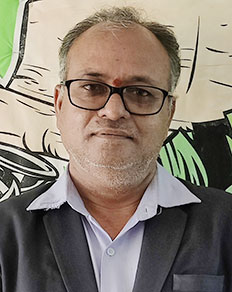 Jaimangal Singh
Hindi Teacher
He has done M.A, B.Ed in Hindi subject. He has exceptional knowledge of language teaching methods and methodology. He has sound knowledge of the curriculum and syllabus of the language. He has immense ability to teach, learn and perform towards students' success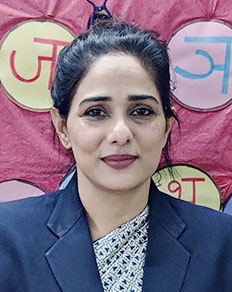 Namrata Khanna
Pre Primary Teacher
Motivated Kindergarten teacher with ten years of experience creating individualized education plans for young students. She has proven track record of success in effective classroom management and diverse teaching methods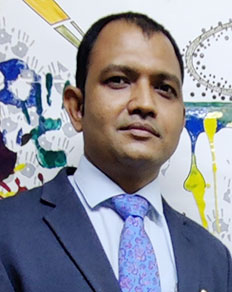 Jaydeep
Art Teacher
He is a professional graphics designer with a degree of fine arts. He is a confident and self- discipline person. He has 7 years experience of teaching. He gives drawing and painting demonstrations to students to teach them art techniques.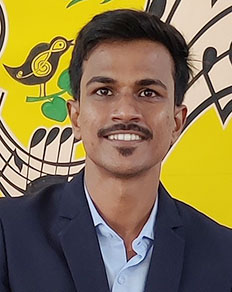 Jay Kosare
Music Teacher
He has completed Music Visharad in vocals in 2011 from Akhil Bhartiya Gandhrav Vidhyalay. Music is his passion and he does free lanced events all across Gujarat and other states. He has been in this field from past 10 years as a vocalist and instrument player. He can play instruments like Guitar, Organ and Tablas. His aim is to inspire and motivate the students to extend their skills. Also, he can teach the basics and some new play way methods to the kids and youth to enhance their knowledge about this beautiful art form 'Music'.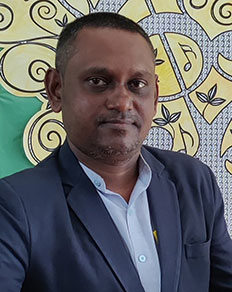 Mukesh Punatar
Music Teacher
He is a professional Music teacher. He completed his degree in Mahagujarat Sangeet Vidhyalaya. He is a passionate, dedicated, and experienced music teacher with over twenty years of experience working with students in a private high school environment. He is proficient at playing drums, guitar, organ and violin. He monitors the progress of students and creates personalized improvement plans. He teaches basic music theory, sheet reading, and music history. He uses his leadership competencies and musical knowledge to teach students through a focus on relatable music.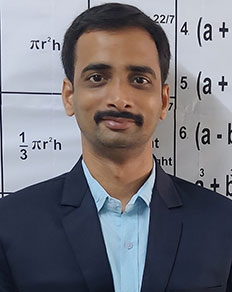 Pavan Vangipuram
Mathematics Teacher
He has done M.Sc, B.ed. He has been teaching Maths from past 13 years with an ease to make it simpler for young learners. He strongly believes that Mathematics is not only a subject; it's a part of our life, learning and teaching Maths is so easy if we feel its presence in our life.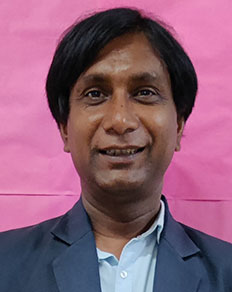 Raj Gupta
Accountancy Teacher
He has done Master of financial analyst from Tripura University and B.Ed from Singhania University Jhunjhunu Rajasthan. Professionally he is a Chartered Financial Analyst. He has dedicated his 24 years in the field of Accounts and Finance and has guided many students to complete their professional study in the same field.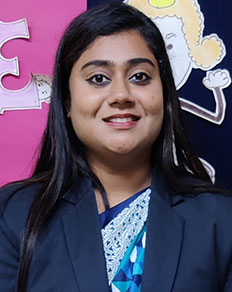 Pooja Acharya
Dance Teacher
She trains students the techniques of dance. She can teach many forms like Ballet, Jazz, Modern, Tap, Ballroom, Salsa, Hip-hop, Folk, and also traditional dance forms like Bharatnatyam, Mohiniyattam, Bihu from around the world. She has worked in a number of settings, from schools and private studios to community centers and gyms, and with an equally wide variety of students, from young children to elite professionals in premier companies.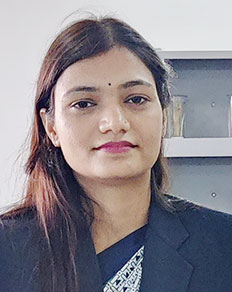 Praveshika Dubey
Biology Teacher
She is a Post Graduate with years of experience in the field of teaching; she is passionate towards her subject and believes that science is a subject to relate experience and experiments. She loves to transfer knowledge with all the necessary tools, expertise and experience to help students achieve their academic goals.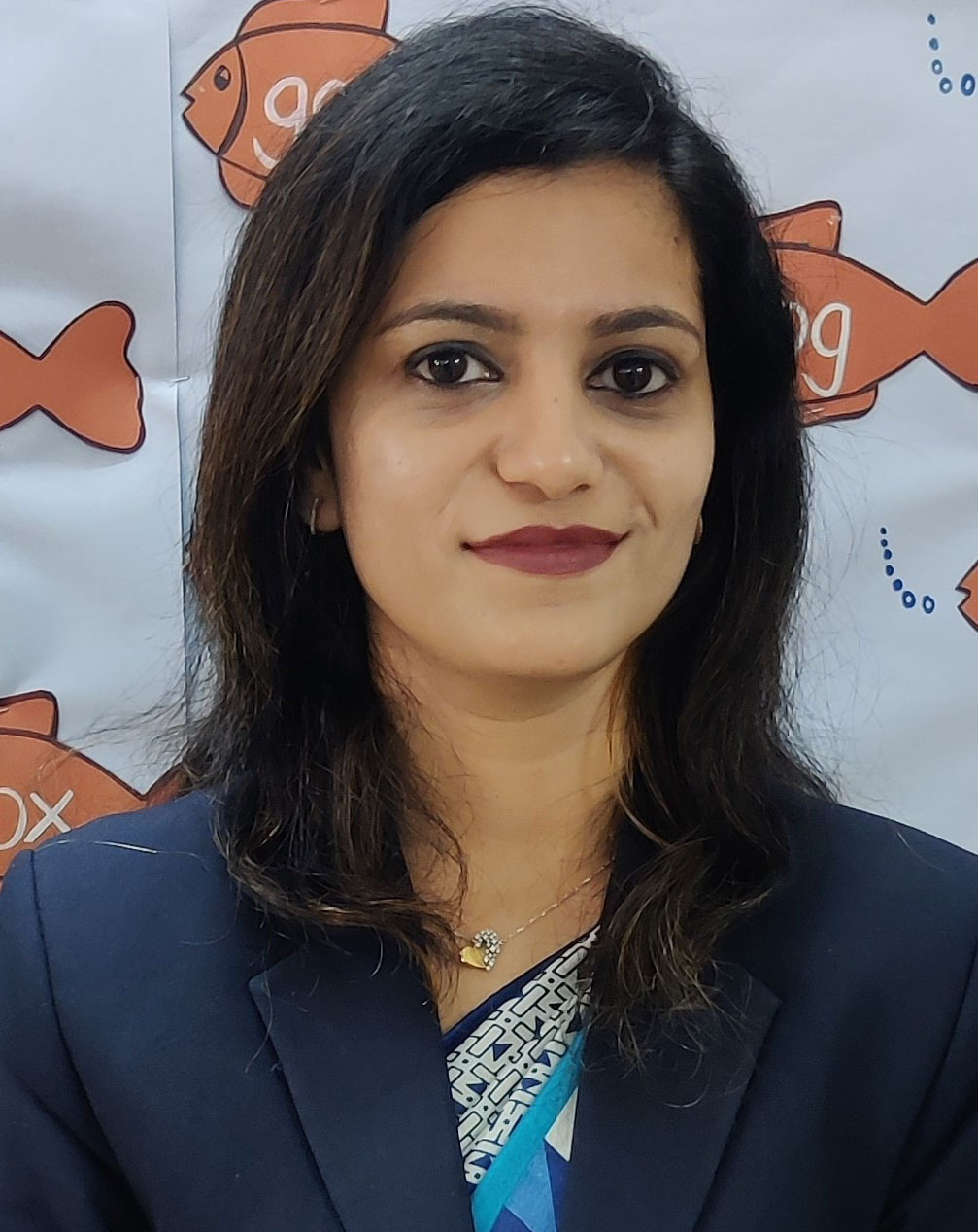 Roshini Pachchigar
Pre Primary Teacher
She is very innovative with her teaching strategies. She fosters and facilitates the intellectual and social development of the children. She helps in understanding the child and developing emotional bond between the teacher & learner and helps in better insight to various developmental stages of the child, especially cognitive and emotional.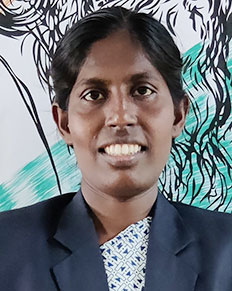 Sangeetha D.
Computer Teacher
She is a dynamic professional with 15+ years of successful experience into teaching a diverse group of students with an extensive pool of knowledge. Exceptionally skilled and focused Computer Teacher with a superb history of strong technological instruction. Proven track record in handling difficult situations and making students utilize and realize their full potential.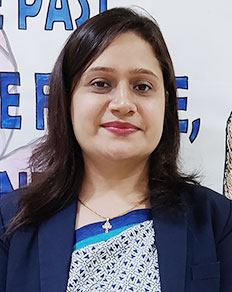 Sanya Khatnani
English Teacher
She is a dedicated teacher of English who has more than 10 years of teaching experience in primary level. She is very passionate about teaching and her greatest satisfaction lies in the gratification of class. Teaching is her passion and she thoroughly enjoys doing it. Presently she is an English faculty in White Lotus International School. She helps and guides candidates preparing for Cambridge exams like Starters, Movers, Flyers, KET and PET. Her classes are not common classes with many learners but after checking the individual are of difficulty in learners, examples, explanations and exercises are provided.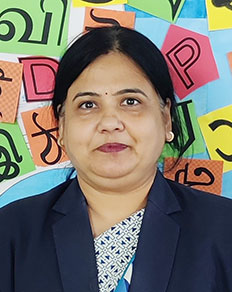 Shailja Awasthi
Hindi Teacher
She is a committed Hindi Teacher with a diverse ability to teach Hindi in public and private schools. She is adept at including important cultural elements into prepared lessons. Specialize in tracking students' progress and setting attainable goals. She is someone who always implements effective behavior management processes in the classroom and strive herself on an ability to continually develop both personally and professionally.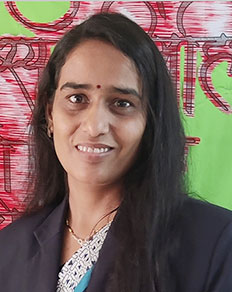 Sheetal Choudhary
Hindi Teacher
She has done M.A, B.Ed in Hindi subject. She has cleared CTET level II in 2019. She motivates students to write better and discusses at length to understand student's thought processes, and assists students in writing on their own. She carefully analysis questions and helps them to improve vocabulary building.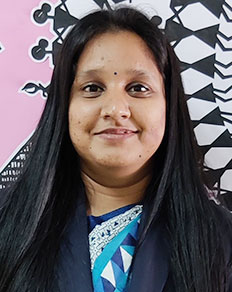 Sneha Bhogar
Social Science Teacher
She has exceptional knowledge of the syllabus and curriculum of social science. Remarkable ability to follow behavioral management plans, policies, and procedures. She has outstanding ability to work cooperatively with all members of the staff, strong organizational and team management skills.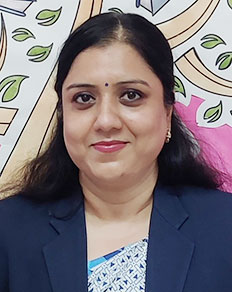 Suchitra Rathod
Social Science Teacher
She is a creative, hardworking and detail oriented educator who carries confidence and responsibility even in the most challenging situations. She is proactive about enhancing her knowledge in her genre since Social Science help studentss to learn about the past and current events. She is culturally sensitive and creates a classroom where mind mapping is used, making learning interesting and collaborative to create a better tomorrow.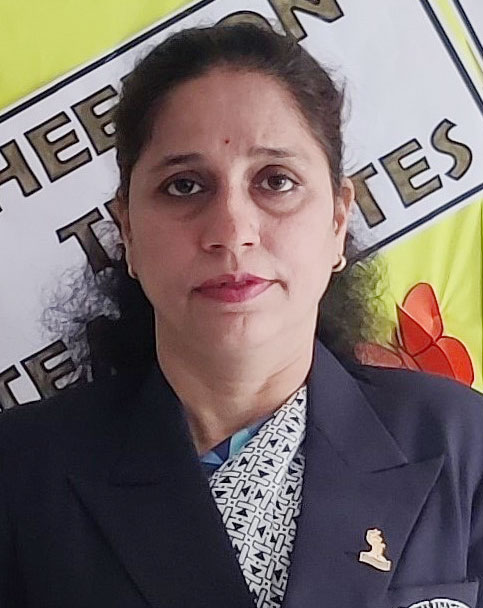 Trupti Naiker
Physical Education Teacher
She is a confident and hardworking P.E educator. She encourages students to participate in physical activities and helps them to improve their self confidence. She sought to learn as much as she can about sports coaching both academically and practically. At the Age 16 years she was awarded with M.P Govt. highest sports award named Vikram Award in the field of kho-kho and also got gold medal in university.